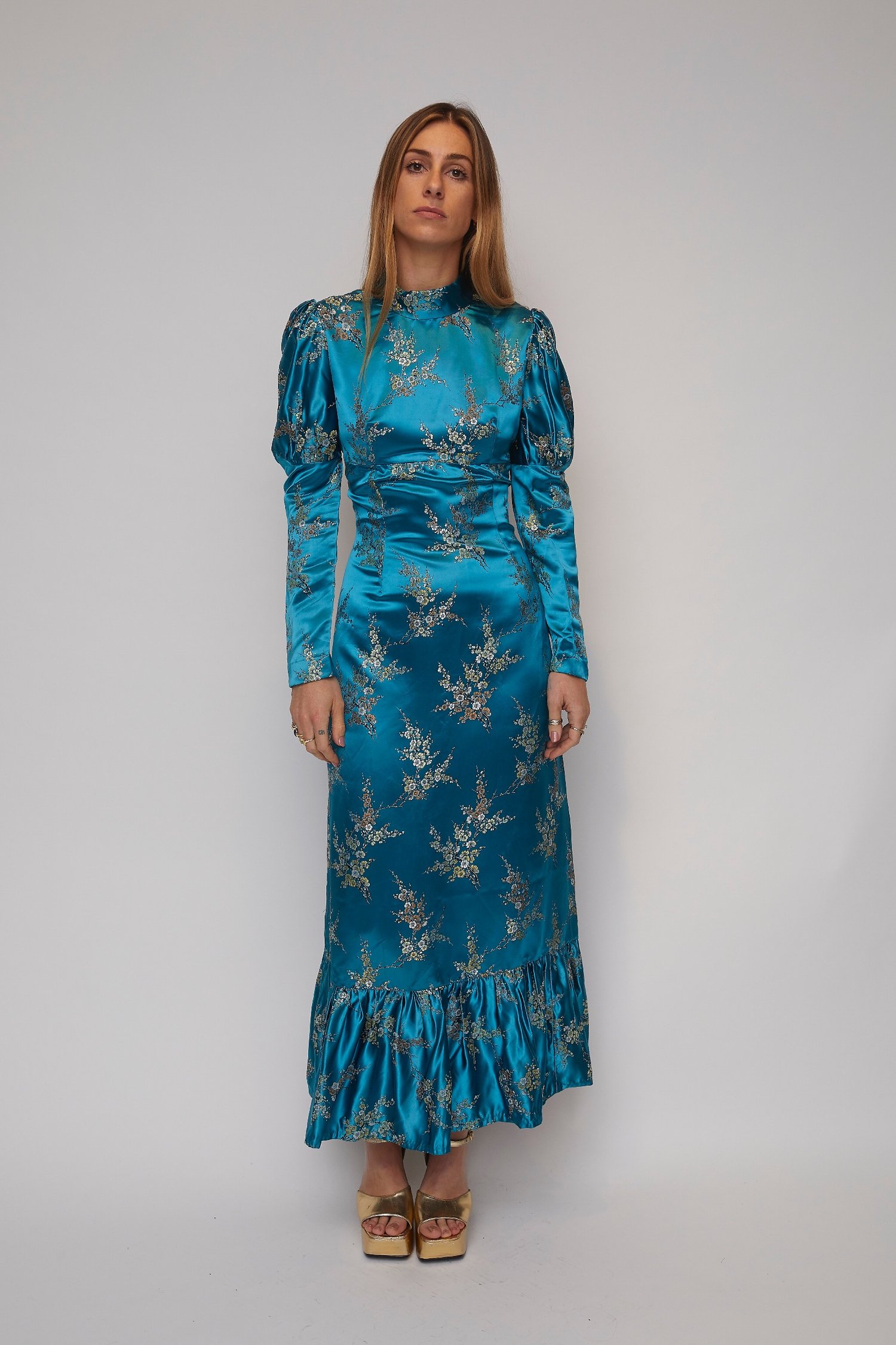 Smoky corner of the party. Cigarette clutched in the same hand as a perspiring Death in the Afternoon, chosen to match the dress. You allow yourself a slight, self-conscious sway to the dark jazz soundtrack. Someone approaches "You seem like a twat, but I like your dress".
Let this high-shine, high-impact dress save you from yourself.
• Maxi-dress • Floral satin • Chinoiserie-esque print • High-neck • Puff-sleeves • Ruffle hem • Zip at rear • Handmade
Length: 55"
Bust: 36"
Waist: 34"