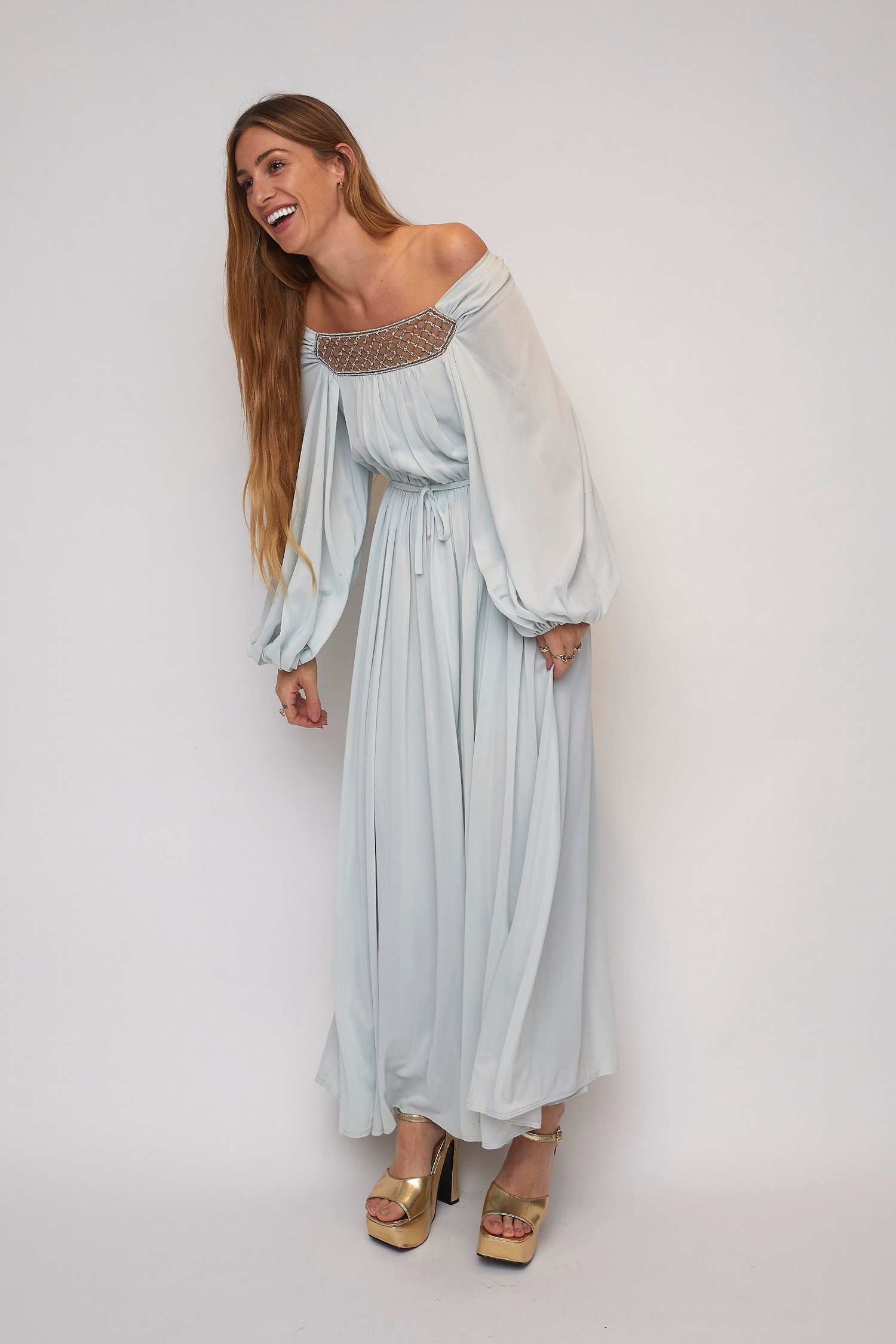 Rapunzel, Rapunzel let down your golden hair. No piss off, this long hair gets me laid.
Play the modern-day Rapunzel in this insane maxi-gown with the most dramatic bell-sleeves I've ever encountered, a swirling full-skirt and intricate beading at the chest and back. Perfect for all my favourite prima donnas, drama queens and thunder-stealers out there.
• Maxi-dress • Full circle skirt • Off-shoulder • Dramatic bell-sleeves • Intricate beading at front and rear • Hook-and-eye closures at rear • Gathered cuffs • Tie at waist • Zip at rear
100% Triacetate
Length: 58"
Bust: 30"
Waist: 28"
Model is 180cm/5'11"