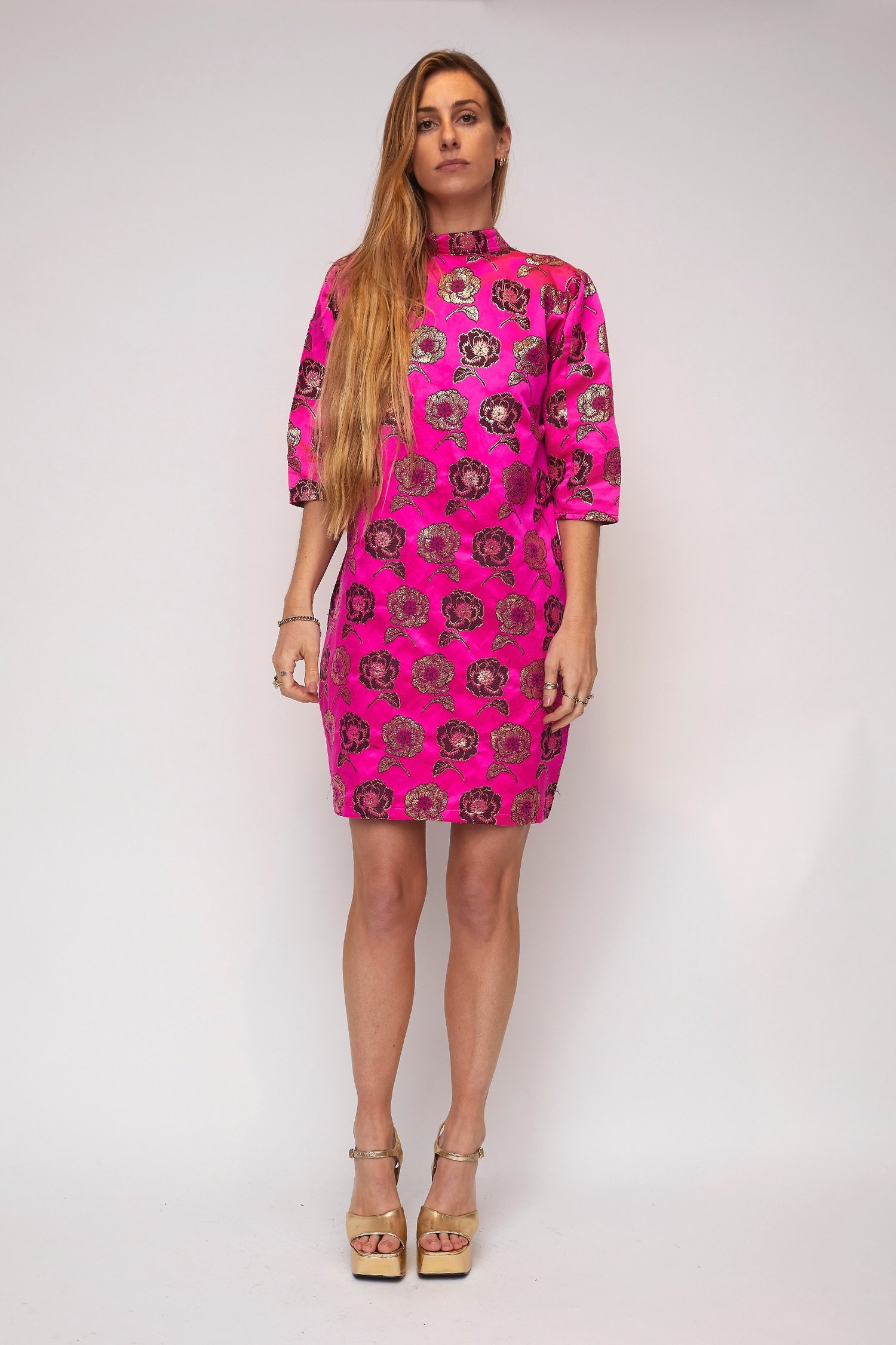 Apparently the rose is the flower du jour next season so it's handy that this jacquard tunic-dress is smothered in them. With rose-shaped buttons at the back, an unapologetic fuchsia hue and brash metallic finish, all of the season's trend boxes are ticked. Personally, my favourite rose for SS20 is from Côtes de Provence, but don't let that intoxicating temptress distract you from this absolute soiree of a dress.
• Knee-length dress • Floral pattern • High-neck • Cropped sleeves • Cocooning cut • Metallic jacquard cloth • Bronze rose-shaped buttons at rear • Handmade
Length: 37"
Bust: 42"
Waist: 40"
Model is 180cm/5'11"