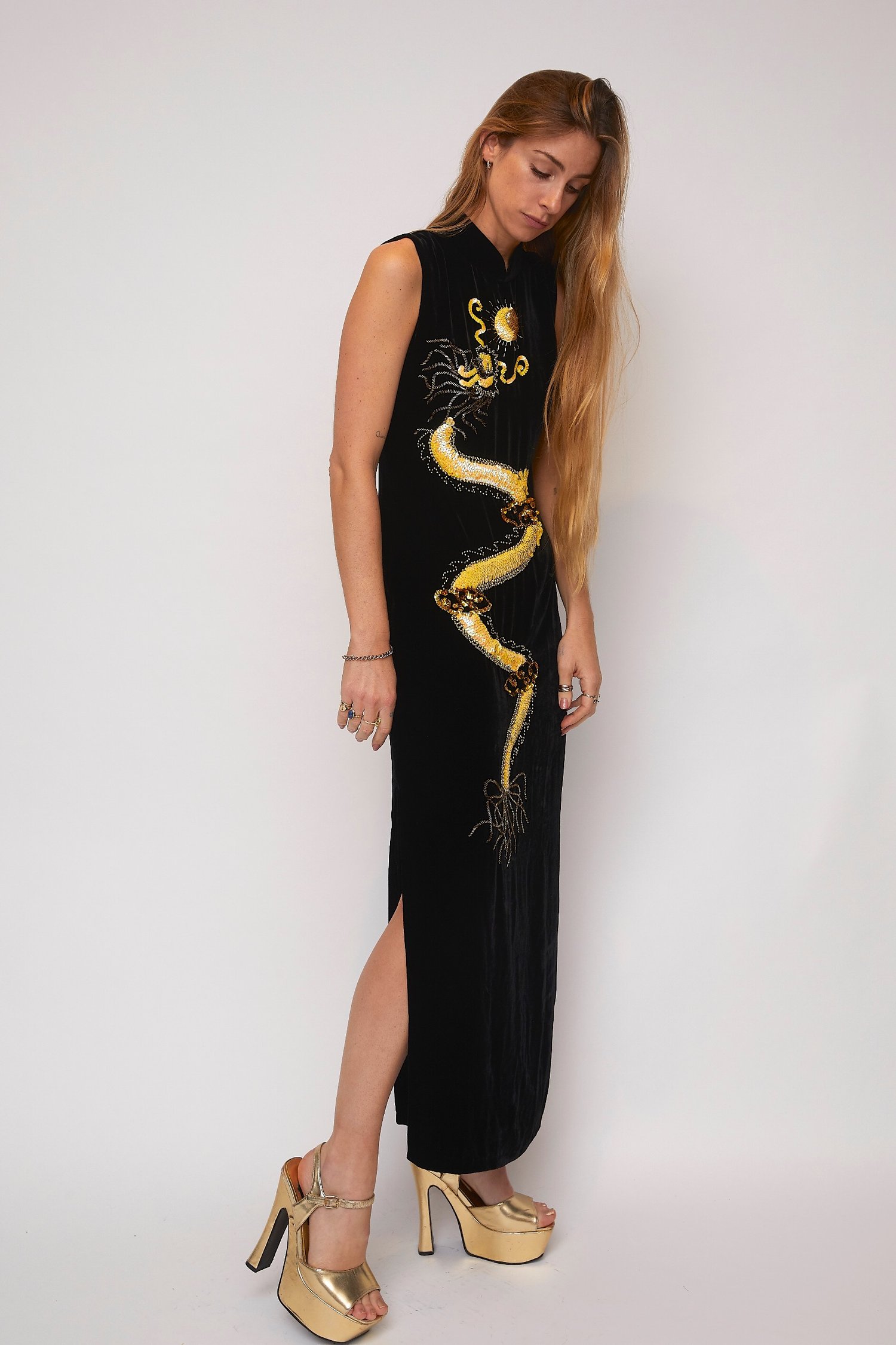 A friend of mine named this dress Octopussy due to the carefully placed, tentacle-like embellishment just below the crotch. Another bad-in-hindsight option was Chase the Dragon. I went with Dragon Lady, a derogatory name for a female boss, in an attempt to reclaim it and associate this sequin-adorned, velvet gown with the untameable charisma of those creatures everyone pretends don't exist.
• Velvet maxi-dress • Sleeveless • Sequin dragon and sun to front • Sequin clouds of smoke to rear • Side-slit • Stiff Mandarin collar • Zip at rear of neck • Handmade
Length: 57"
Bust: 36"
Waist: 32"
Hip: 34"
Model is 180cm/5'11"