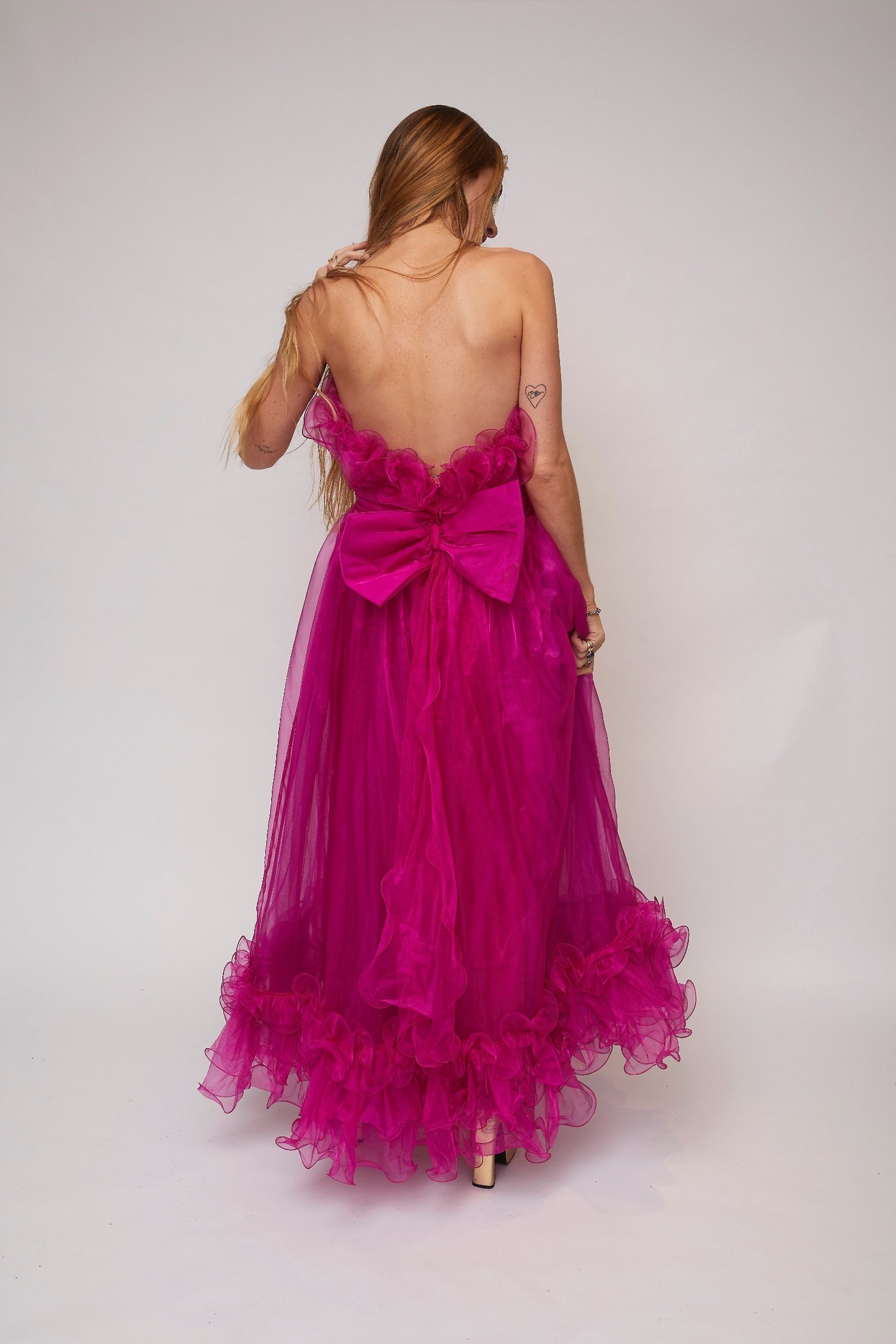 It's your friend's birthday and you know you should be wearing all-black everything so that she's the star of the show. But your ex is going to be there so you order an absolute extravaganza of a gown and head to the bowling alley with four men on leads at your bejeweled heel.
• Fuchsia strapless dress • Maxi-length • Ruffle hems • Layers of tulle • Large bow at rear • Low-back • Full-skirt • Zip at rear, under bow
Length: 130"
Bust: 32"
Waist: 26"
Model is 180cm/5'11"