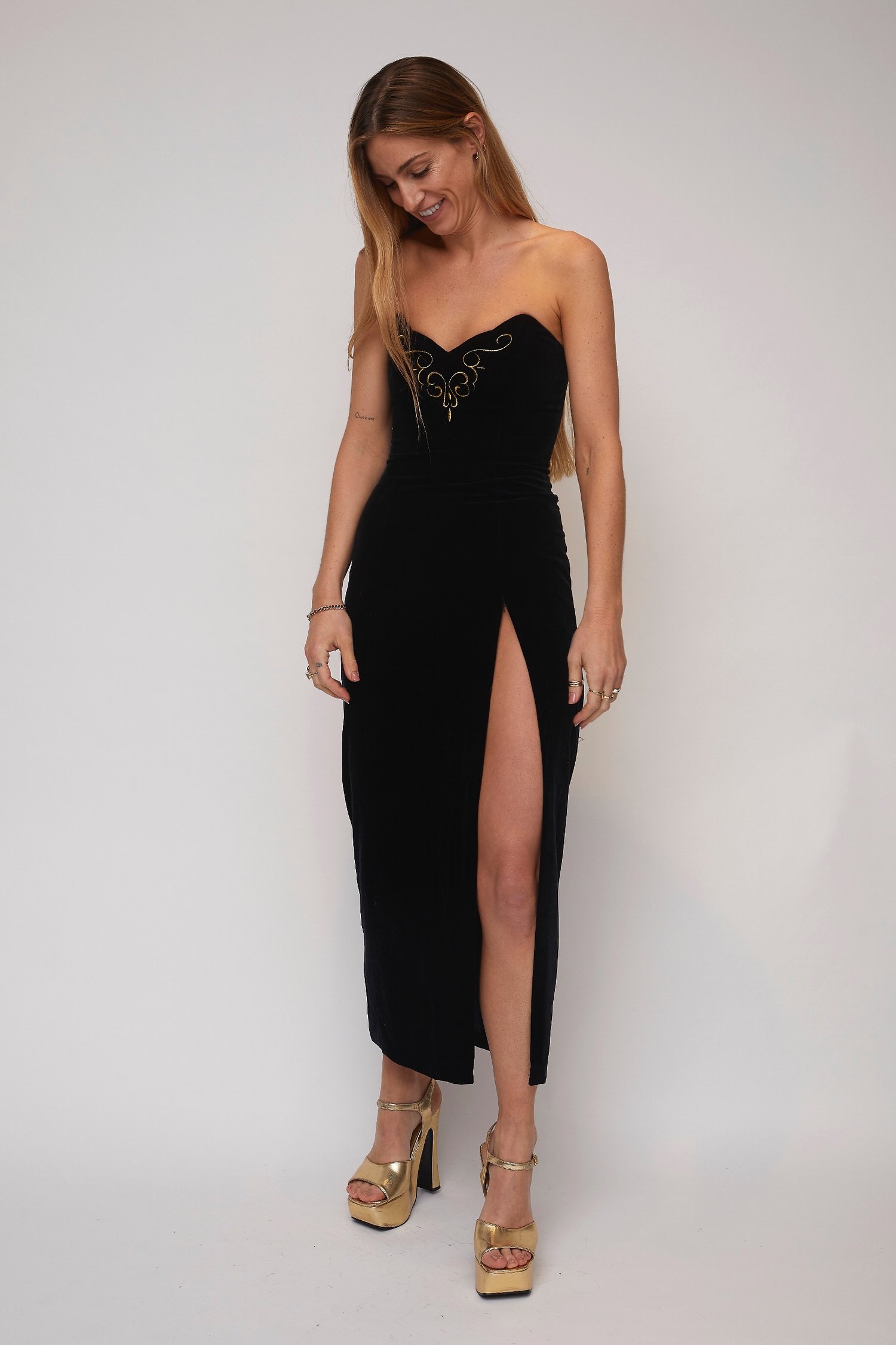 Cold-shoulder those Kardashians and their Waist Torturers Trainers, destined to be tried on once and discarded as stretchy-nylon landfill. Find yourself a piece of vintage with couturier boning and it'll do all the hard work. Check the measurements of this velvet number below and see if you are the blessed being it's been waiting for.
• Velvet maxi-dress • Corseted • Extreme slit • Sweetheart neckline • Gold embroidery at chest • Cotton-velvet • Zip at rear
100% Cotton
Length: 48"
Bust: 29"
Waist: 27"
Hip: 34"
Model is 180cm/5'11"