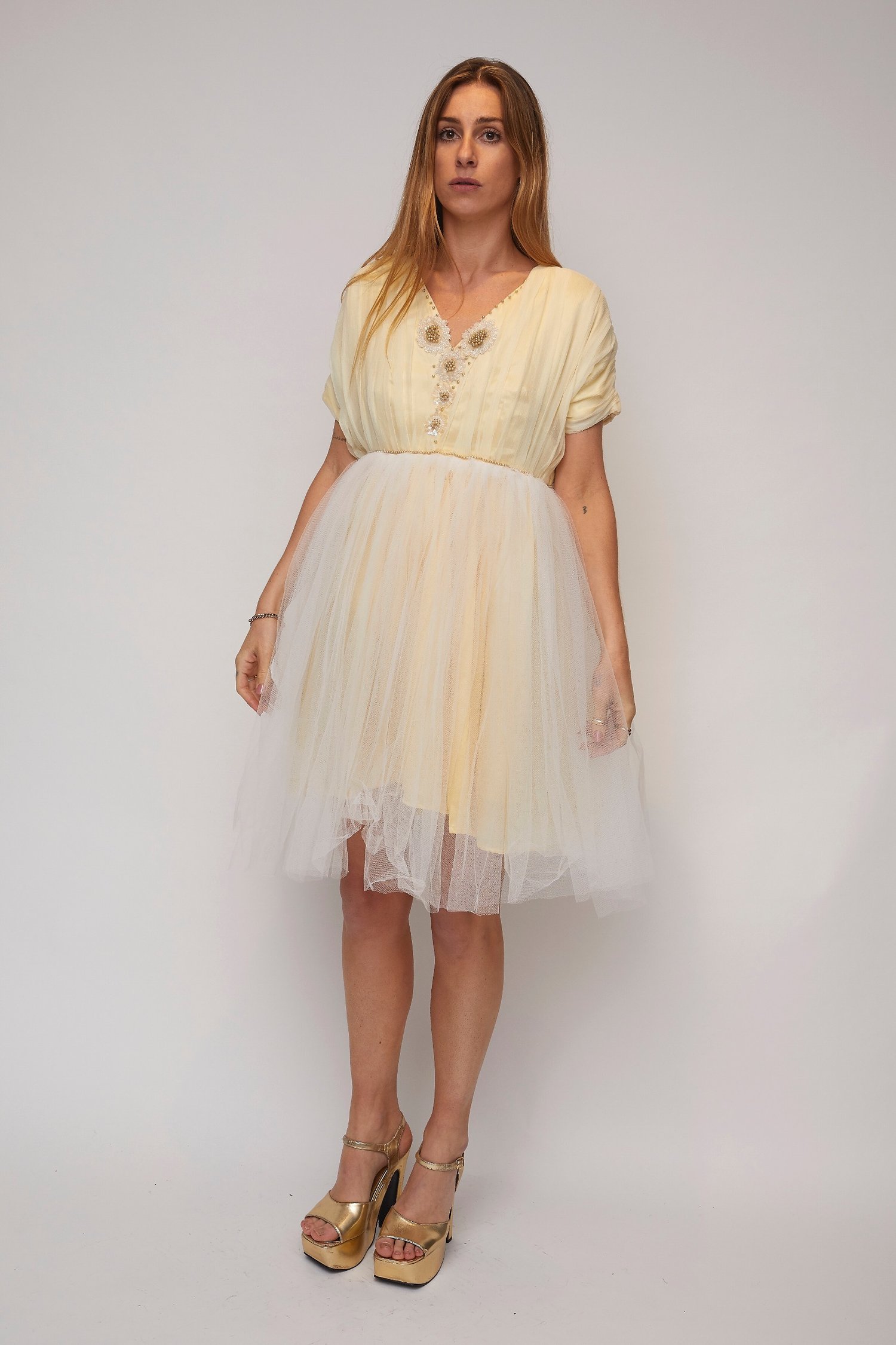 When this dress arrived, my boyfriend wrestled it out of my hands and tried to throw it in the bin. As far as I'm concerned, a life blind to the charms of pearl-adorned, sherbet lemon tulle is a life not worth living - would he remain unmoved by the Mona Lisa's smile?
Wear this divinity for the girls and the people with taste. Come spring, wear it for the Easter Bunny, who will be sure to come and pop you in his basket of eggs and hand you to children (or whatever it is he does) because you look so goddamn sweet.
• Knee-length dress • Tulle overlay • Short-sleeves • Beaded flower embellishment • Pearls around waist • Pearls dotted around neck • V-neckline • Zip at side • Handmade
Length: 37"
Bust: 38"
Waist: 34"