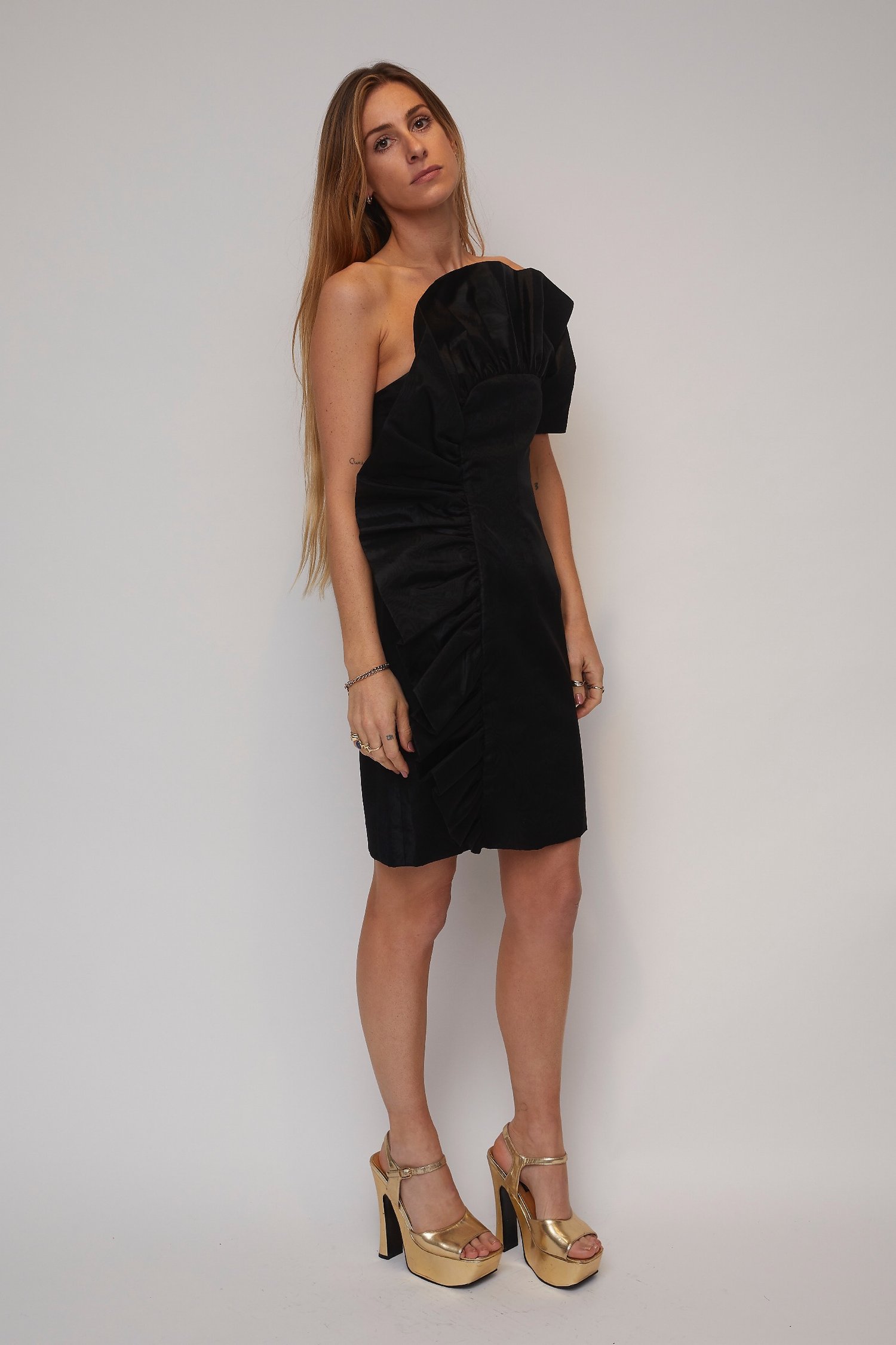 Whoever said goths can't be flamboyant never met this moiré doily. What do you think the goths of the '80s wore to corporate evening events? Think Siouxsie Sioux selling software and you've got it.
• Moiré dress • Huge ruffle at front • Corset inside • Knee-length • Strapless • Watermark pattern • Fitted • Zip-up back
Length: 33"
Bust: 30"
Waist: 28"
Hip: 36"
Model is 180cm/5'11"